Welcome to Hunan Delight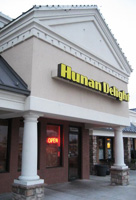 We serve authentic Hunan, Szechuan and Mandarin Cuisine. Our cuisine surpasses any restaurant in China Town. Our owners and chefs are all from China.
Since opening our doors for the first time in 1988, we have had the pleasure of providing our customers with delicious food and friendly service for over two decades.
For those who have visited us in past, we appreciate your patronage. If you've never been to Hunan Delight before, we invite you to enjoy your next dining out experience with us!
Features:
Sizzling Rice Menu: These entrees are made with seafood, shrimp, chicken and beef paired with rice.
Low Fat Menu: These entrees have no MSG, less salt and less than 2% oil.
A Full Bar: Featuring Tsingtao beer and unique specialty drinks
Some of our Tradiational Chinese dishes are:
• Shrimp Hunan

• Sizzling Steak

• Mongolian Beef

• Hot Crispy Beef

• Chicken Szechuan

• Shrimp Mandarin

• Lamb Hunan Style

• Barbecue Pork

We can also arrange your special occasion for:
• Engagement Party
• Wedding Rehearsal Dinner
• Wedding Reception
• Special Celebration
• Banquet

• Private Dinning
• Business Meeting
• Birthday Party
• Private party
• Social Event
We honor all major credit cards.
Gift Certificates are available, please inquire within.